Natalie Chou
Research Assistant '23
Natalie is a senior at Duke where she plans to pursue a Program II to explore her academic interests in both documentary studies and child health. After Duke, she hopes to attend medical school and continue working with children through healthcare and research. She is most interested in child language development, particularly in regards to multilingualism.
Sophie Barry
Research Assistant '22
Sophie is a recent graduate who studied Psychology, Cultural Anthropology, and Spanish. She is interested in how infants learn words given the variability of input from their environments, specifically in the sense of hearing different accents. She is now a marketer at Michael Kors.
Catherine Byun
Research Assistant '24
Catherine is a junior at Duke studying biology and psychology with hopes of going to medical school after she graduates. She is interested in how children's environments affect language acquisition during early childhood and how this intersects with the natural biological components of language learning.
Lilli Righter
Lab Manager
Lilli graduated from the University of Maryland, College Park with a B.A. in Linguistics in 2020. There, she worked on research looking at infants' acquisition of long-distance syntactic dependencies and wrote a thesis about early verb learning. She is thrilled to join BLAB and learn more about language development.
CaiMiao Liu
Research Assistant
Caimiao is a junior at Duke University studying psychology and sociology. She is interested in how children learn to distinguish the nuances among very similar words through early interactions as well as how they respond differently to multilingual environments.
Jasmine PflePsen
Research Assistant '22
Jasmine is a recent graduate in Linguistics and minoring in Russian and French. She is most interested in multilingual language acquisition and how language acquisition interacts with literacy. She is now a Learning Support researcher at the American Institute for Research.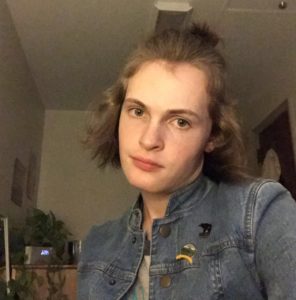 Olivia Leggio
Research Assistant '22
Olivia is a recent Duke graduate who majored in linguistics and computer science. She is now a programmer in the Neurology department at UNC.
Taylor Horowitz
Research Assistant '22
Taylor is a recent graduate with a degree in neuroscience. In the future, she hopes to attend medical school. She currently serves as a clinical research coordinator at Cohen Children's Hospital.
Contact Us
Interested in contacting us? We're here!*
*Due to the current COVID-19 pandemic, we are all working remotely.
Duke University, Department of Psychology and Neuroscience